June 8-11, 2023
Ignite your potential, transcend rivalry, and rise together inan enchanting 4-day retreat, embracing your purpose and Highest Self.
Embark on a magical retreat in Sideman, East Bali, where a luscious resort awaits amidst breathtaking valley views. Engage in ceremonies, workshops, and sisterhood empowerment, finding clarity for your passion and purpose. Delight in nourishing meals, unlock your highest potential, and bask in the transformative energy of supportive sisters. Ignite your power, truth, and feminine flame in a weekend that transcends boundaries.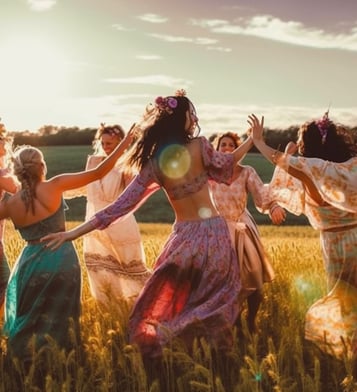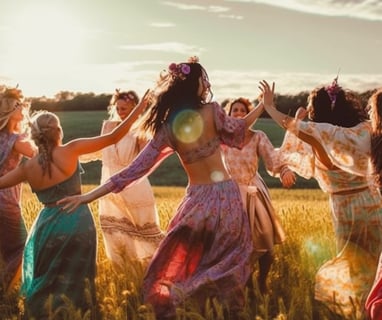 Immerse in a realm of enchantment, surrounded by majestic green mountains, rice fields, and rivers. Embrace the blessings of nature and find solace in a cozy resort, reminiscent of the cosiest lodge. Allow this mystical haven to awaken your spirit, as mountains and rivers dance harmoniously, and the rice fields serenade. Surrender to the transformative journey where magic resides, as nature's splendor converges with cherished sanctuary. Let your dreams take flight in this ethereal realm, where true enchantment awaits.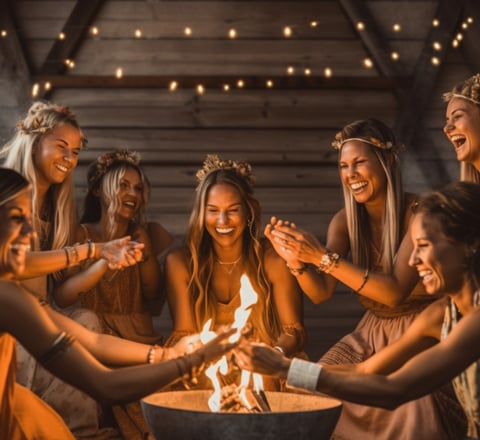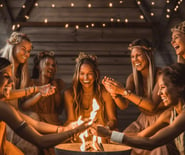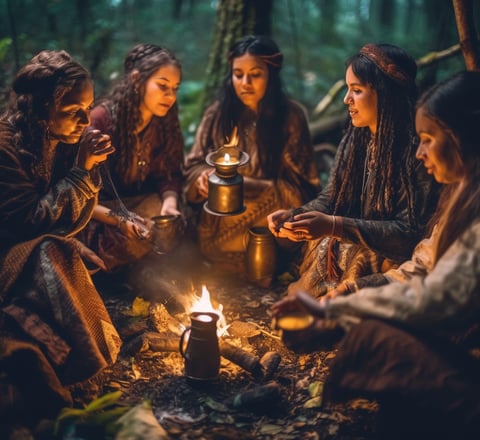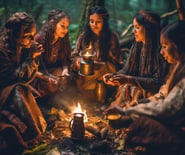 This is an empowering invitation for women ready to wholeheartedly embrace their authentic essence, unlock the enchanting magic of their passion and purpose, embark on an awe-inspiring adventure that intimately connects them to every facet of their femininity, elevate themselves to their highest potential, and be embraced by the empowering sisterhood that fuels their transformation into the fierce, ignited, and unapologetically powerful women they have always known themselves to be.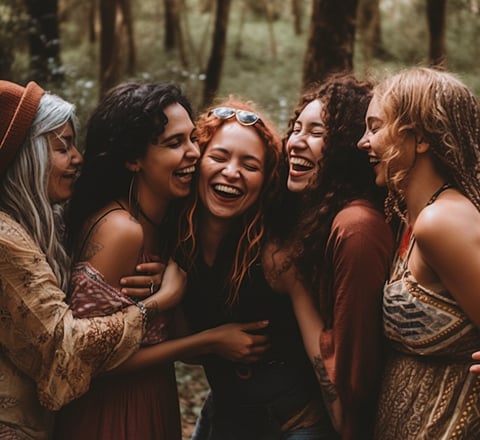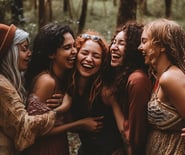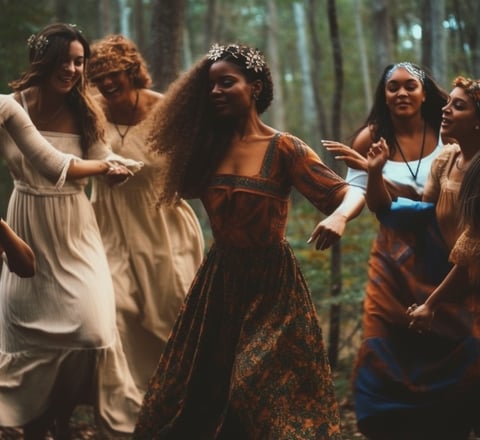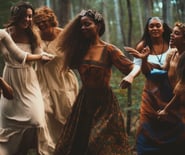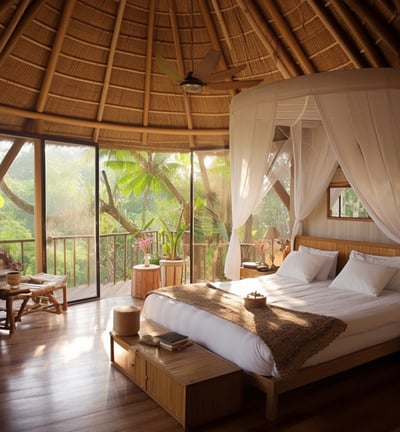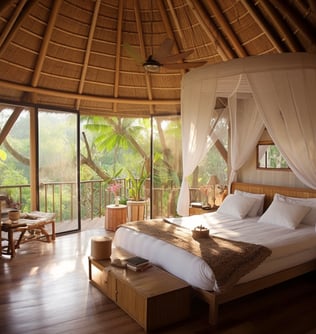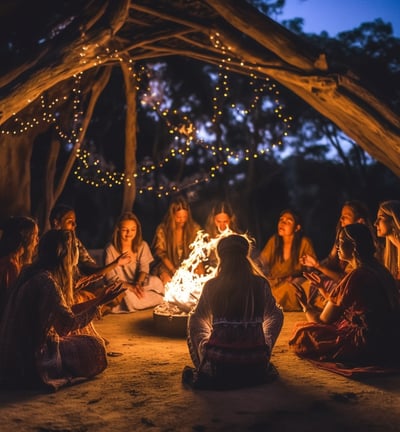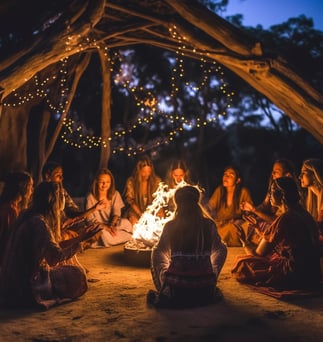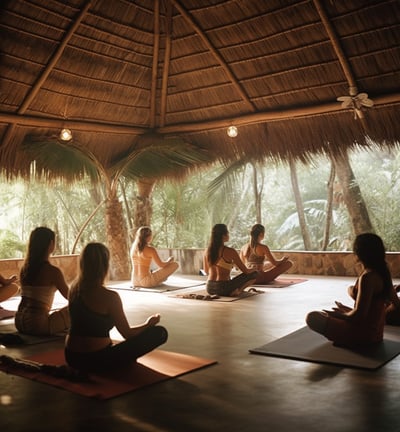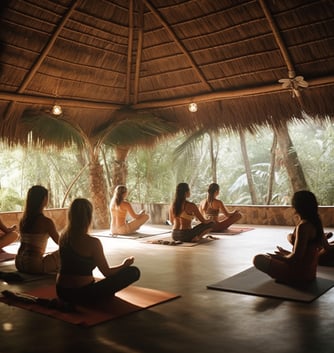 Accomodation & Meals
All meals are delicious, nourishing and vegetarian. Your accomodation is cozy and nurturing. You will enjoy breathtaking views during your entire stay.
Ceremonies & Workshops
Be immersed in sacred ceremonies and transformative workshops and masterminds that will guide you towards embracing your true purpose, unleashing your passion, and embodying your highest self.
Movement & Mindfulness
We will begin each morning with movement and mindfulness practices that will leave you feeling grounded, connected, aware, and emotionally regulated.
Plus, there are many extras and bonuses that you will find out all about at the retreat!
Embark on an extraordinary journey with me as we dive deep into the path of self-mastery that has shaped my life for over 15 years. From an early age, growing up as the only biological child in a foster home, I discovered the profound importance of sisterhood empowerment. The presence of remarkable girls who entered our home awakened within me a calling to uplift and support one another on our unique journeys.
In 2016, I ventured into the realm of teaching yoga and meditation, drawing wisdom from my revered gurus in India. Through immersive one-on-one work after completing my teacher training, I uncovered the transformative power of embracing our fullest potential each and every day. This realization ignited a fire within me to share this knowledge with others, guiding them towards their own radiant authenticity.
Taking my passion further in 2019, I embarked on a life coaching journey, seeking the guidance of Cairo and Kaylan Rha, my esteemed mentors. Their unwavering support, both in business and personal aspects, allowed me to delve deeper into self-mastery and expand my creative horizons through collaborative endeavors. The path I walked alongside them opened doors to an understanding of my own strengths and a steadfast commitment to empowering others.
It was during this transformative period that I first began hosting women's circles. At the outset, they were serene and tranquil gatherings, but they quickly evolved into deeply healing and transformative experiences that left women utterly changed within just a few short hours. Imagine the immense impact we can create together during an entire weekend devoted to our growth, healing, and self-realization.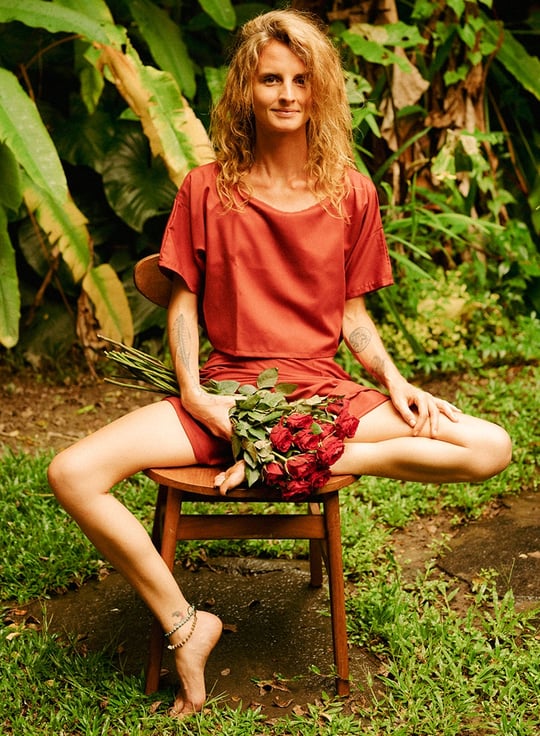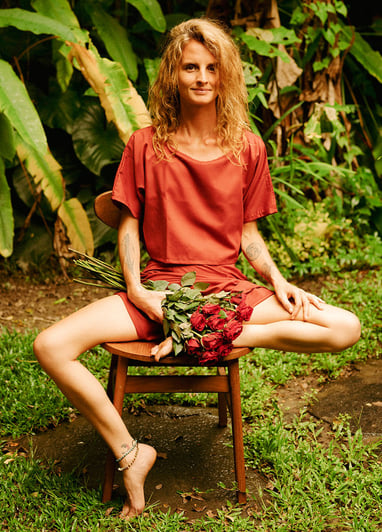 In 2022 flipped my world upside down. I faced unforeseen challenges that tested the limits of my belief in myself. Plunging into the depths of my emotions, shadows, and self-limiting beliefs, I learned to rise from the ashes, discovering the immense power of sisterhood and the pivotal role of shifting our internal narratives. It was in this period of growth that I realized the profound impact the women in my life had on my journey and the pivotal mindset shift I made within myself. I learned that embodying our Highest Self is a constant practice, especially during the most challenging moments.
Now, with great excitement, I invite you to be part of this transformative retreat. Join us as we embark on a sacred journey, where you will step into your Highest Self, uplifted by the collective strength of our sisterhood. Together, we will ensure that your purpose remains at the forefront of your consciousness, nurturing your capacity for unconditional self-love and guiding you towards a life of boundless fulfillment. Get ready to embark on an adventure that will forever change the way you embrace your authenticity and ignite the flame of your inner power.
"Jenn is a gifted facilitator and coach. Her women's ceremonies and events are uniquely curated experiences that allows you to dive deeper than you have ever before. I loved being part of the sisterhood. It's exactly what I needed to drop back into my feminine and set intentions for the next chapter in my life. It felt so good to express myself freely and openly without any judgments or comparisons. The sharing circles are especially powerful and transformative; the internal and external shifts all happening as we sit and share openly and vulnerably. It's always a safe space from the beginning to the end. I highly recommend participating in any experience with Jenn with curiosity, openness and presence."

- Kanwal Jehan, Mind-Body Coach
8mil IDR ($540USD)
*If you refer a friend, you both receive a 10% discount off the price you both pay.
*All prices are paid based on the Indonesian Rupiah.


This retreat does require you to apply or be directly invited. We do this to ensure we have a group of committed sisters that are fully ready to step into their highest potential (it's okay if you're scared or have limitations—but you need to have the willingness). We want to make sure that everyone who attends endures long-lasting forever transformation, which is why we have an application process.
Jenn will be in contact with you shortly after you've applied. She will then invite you in on a quick and casual 15 minute call to learn a bit more about you, your intention, and why this is important to you.
We're excited to hear from you and RISE together!


Is transportation included?
No, but we are happy to arrange transportation for you for an extra cost.
What type of food is provided?
We have a fully vegetarian buffet style for all meals. However, if you have dietary restrictions, let us know so that we can accommodate you.
Will we be leaving the retreat centre?
No, this is a fully immersive experience, all at the retreat centre. Honestly, it's so beautiful you likely won't want to leave! Haha